Why Booklet and Brochure Printing Is Important for Businesses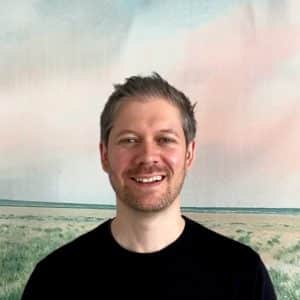 Posted on
9 September 2022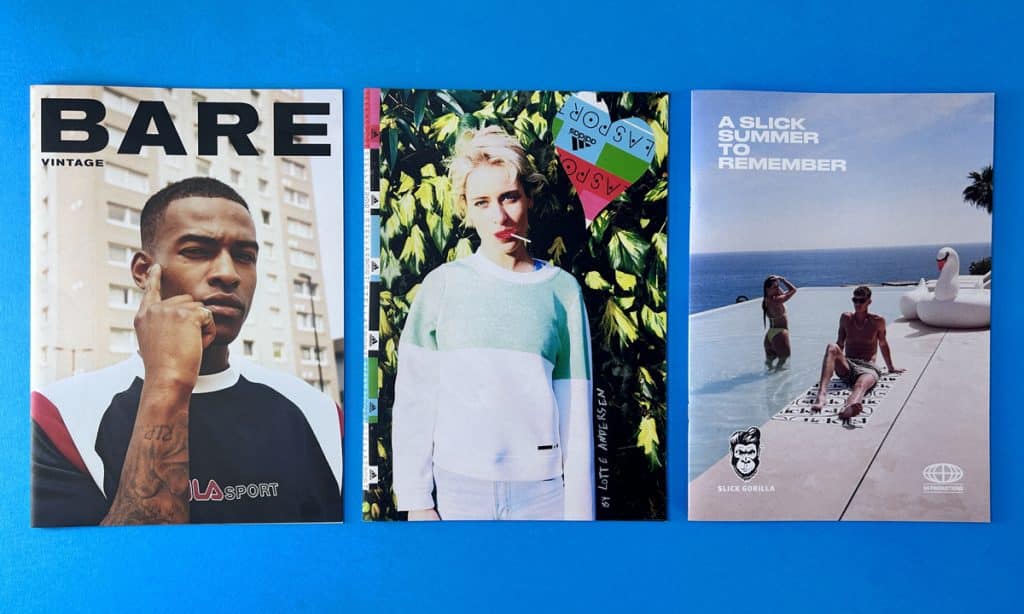 You've got the best products, services and prices around. You provide excellent customer service. Your business is an integral part of your community. But how do you make sure that customers know about all of this? How can you get your message across in a way that gets them talking about it with their friends, family and co-workers? Booklets and brochures are a great way to help spread the word about your products and services to potential customers.
Booklets and brochures offer a more personal connection.
You are probably wondering why you should invest in hard copies of marketing materials. After all, your website looks great and does everything it needs to do, right?
Well, yes and no. You're right that your website is crucial for your business. It's the first thing people see when they search for you online or browse through their social media feed. However, it only meets a small part of their needs as prospective customers. That's where booklets come in! A booklet will go into more detail about who you are and what specific services or products you offer than would be possible on a web page alone.
It gives people an idea of how well-rounded you are as a brand while also giving them something tangible to hold onto once they get home with it something they can flip through again and again when they have questions later down the road.
In addition to being more detailed than websites and business cards (which may seem like similar products but don't communicate nearly as much information), brochures also make great replacements for emails because unlike emails (which can easily get lost among the hundreds received every day by customers at home offices), brochures provide instant gratification in terms of content delivery without requiring any effort whatsoever from recipients' end except opening up their mailboxes each morning before heading off on their daily commute.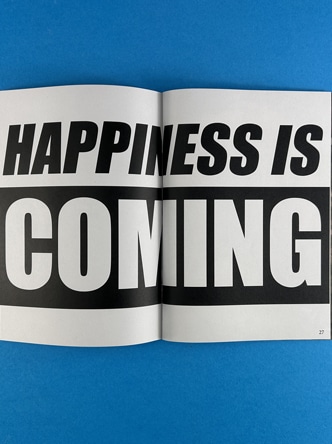 Booklets and brochures can be passed around.
Booklets are great for handing out at events. You can distribute them to your customers, and they'll be able to use them when looking for more information about your business. If you want to get the attention of a specific group of people who might be interested in what you offer, consider leaving a booklet on their desks or in waiting rooms at businesses that serve the similar clientele.
Once someone has finished reading it, they can pass it along. This makes it easy for others who may not have seen it yet because there is no need for additional distribution it will just keep getting passed around until everyone who needs one has read through it!
✨Let's dive right into the ocean of choices you have, shall we? 🌊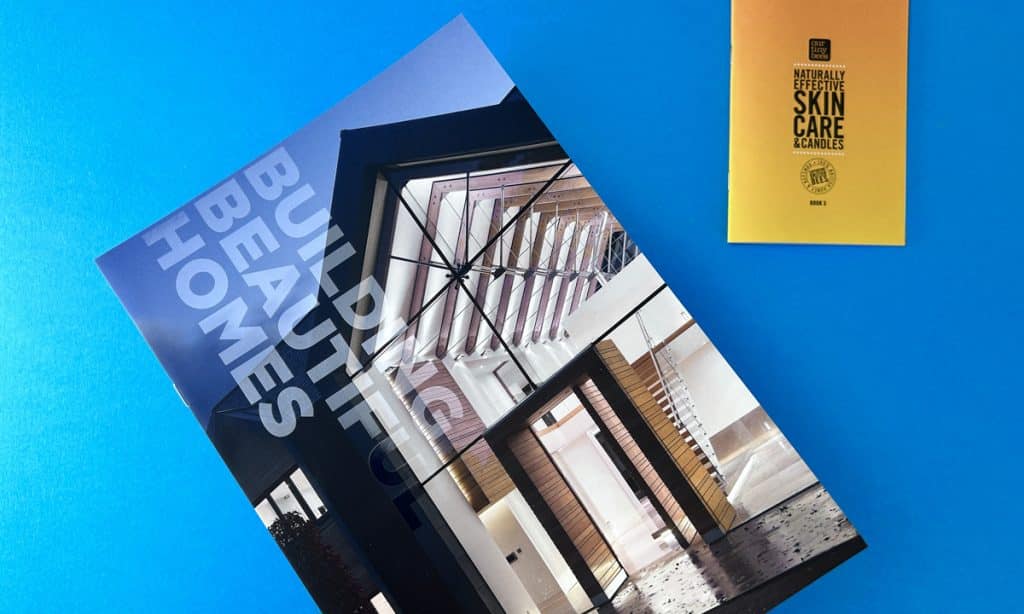 What are my choices for booklet and brochure printing?
First off, let's talk paper weight. This isn't a gym session for your paper; it's all about giving your booklet that premium feel. The heavier the paper, the more luxurious your booklet appears. But remember, it's not just about the heft; it's about matching the weight to the purpose of your booklet.
Next up, range of sizes. Whether you're going for pocket-sized charm or a full-blown coffee table masterpiece, we've got you covered. Size does matter, especially when it comes to capturing your audience's attention. From A4 to A5 and everything in-between, the world—or in this case, the page—is your oyster!
Ah, quality booklets and book printing, the crème de la crème of print. With Ex Why Zed, quality isn't just a buzzword; it's a promise. Our state-of-the-art printing technology ensures that every page is a work of art, worthy of any gallery (or at least a prime spot on your customer's coffee table).
Let's not forget standard booklet sizes. While going rogue can be fun, sometimes sticking to the classics is the way to go. A4 and A5 are the tried-and-true heroes of the booklet world, offering enough space for your creativity without overwhelming the reader.
On to Paper types! From glossy to matt, textured to smooth, the type of paper you choose can elevate your booklet from 'meh' to 'marvellous!' It's like choosing the perfect outfit for an event—each type has its own vibe and purpose. If you'd like us to send you a paper sample pack to see something tangible then we'll get one in the post this afternoon.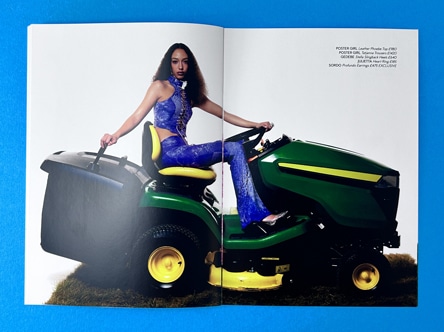 Speaking of paper, let's coat it up with some coated paper options. A glossy or silk finish can add that extra oomph, making your images pop and your text easier to read. It's like the cherry on top of an already delicious sundae.
Last but not least, paper size. This is where you decide the canvas for your masterpiece. Whether you're going big and bold or small and subtle, the right paper stock can make or break your project. So choose wisely, print rockstars!
So there you have it, a whirlwind tour of your choices for booklet and brochure printing. With Ex Why Zed by your side, the only limit is your imagination. Ready to print your dreams into reality?✨
The Endless Possibilities for Booklet and Brochure Printing
✨Ahoy, print enthusiasts! Ever wondered about the endless possibilities that booklet and brochure printing can unlock? Well, buckle up, because we're about to embark on a journey through the multifaceted universe of print! 🚀
First stop: Product Catalogues. Imagine a glossy, high-quality booklet to promote your brand. Each page turn is a strut, showcasing your products in all their glory. It's not just a catalogue; it's an experience, darling!
Now, let's zoom out and embrace the wide range of options. From zines to academic journals, the sky's the limit! Whether you're a small business or a publishing giant, there's a booklet out there with your name on it.
Ah, annual report printing. The Oscars of the corporate world, where numbers meet narratives. With our top-notch booklet printing service, we transform your yearly achievements into a blockbuster hit. Who said reports had to be boring?
Comic creators, assemble! Your comic books deserve a stage as grand as your imagination. With vibrant colours and crisp lines, we bring your superheroes and villains to life. It's not just a comic; it's an epic saga!
Instruction manuals, step aside. Instruction booklets are the new kids on the block. With easy-to-follow layouts and crystal-clear printing, even the most complex tasks become a walk in the park.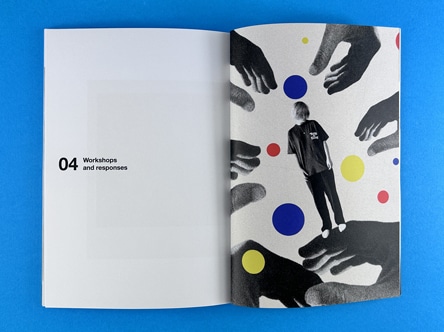 Ah, the timeless paperback book. Whether it's a gripping novel or a self-help guide, the tactile joy of flipping through a paperback is unparalleled. It's not just a book; it's a ticket to another world.
Let's talk money—price lists, to be exact. Transform your rates and services into a visually stunning guide that your customers won't just skim through but actually enjoy. It's not just a list; it's an invitation to indulge.
Business reports, you're up! Turn those quarterly reviews into a storytelling journey. With our high-quality printing, even the pie charts look like modern art!
Marketing materials, come on down! Brochures, flyers, and pamphlets—oh my! Make your brand unforgettable with materials that are as unique as you are.
Personal touch, anyone? Personalised notebooks are the perfect blend of utility and sentimentality. Whether it's for corporate gifting or personal journaling, a custom notebook speaks volumes.
Last but not least, advertising booklets. These pocket-sized powerhouses are your brand's ambassadors, spreading the word far and wide. It's not just advertising; it's a revolution!
So, whether you're a business magnate or a creative soul, booklet and brochure printing offers a kaleidoscope of possibilities. Ready to turn those possibilities into printed perfection? With Ex Why Zed, your print dreams are just a click away!✨
The Benefits of Specialised Booklet Printing
Comics or Graphic Novels
Ever thought about immortalising your graphic storytelling in a booklet? Well, you should! Comics and Graphic Novels in booklet form offer a tactile experience that digital screens just can't replicate. Imagine your readers flipping through crisp, high-quality pages, each panel bursting with colour and intricate detail. It's like holding a mini art gallery in your hands! Plus, the compact size makes it perfect for on-the-go reading. For indie creators, this is a cost-effective way to reach your audience and build a physical connection with them. It's not just a comic; it's a collectible!
Colouring Books
Ah, the therapeutic joy of Colouring Books. But what if you could offer that experience in a handy booklet form? Perfect for wellness events, gift shops, or even as a unique marketing tool, these colouring booklets are a hit with both kids and adults. The smaller size means they're portable—imagine colouring on a train journey or during a lunch break! Plus, with our high-quality paper options, those vibrant hues won't bleed through. It's not just a colouring book; it's a pocket-sized stress reliever!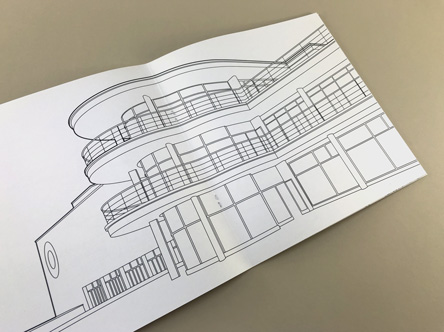 Artist Catalogues
For artists, showcasing your work is just as important as creating it. Enter Artist Catalogues in booklet form. These are not just catalogues; they're portable exhibitions. Whether you're a painter, a sculptor, or a digital artist, a well-designed artist catalogue can serve as a mini-portfolio that you can easily distribute at galleries, art fairs, or even pop-up shops. With our top-notch printing technology and a choice of binding options: stapled booklets or perfect binding each page becomes a canvas, capturing the nuances of your art in stunning detail. It's not just a catalogue; it's your personal art show that people can take home!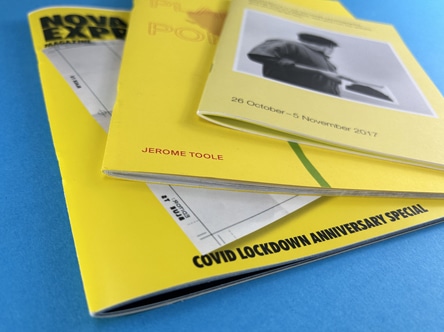 So, whether you're an artist, a storyteller, or simply someone looking to engage with your audience in a unique way, specialised booklets offer a world of possibilities. With Ex Why Zed, you're not just printing booklets; you're creating tactile experiences that resonate. Ready to make your print dreams come true?✨
How Do I Start My Booklet Design?
Ultimately, we'll need a high res PDF file to print your booklet artwork in crystal clear, top quality. You can export or Save As PDF from pretty much every computer program these days so choose your favourite. We do recommend Adobe InDesign as a popular choice, the easiest and most powerful. Here is our guide to the Best Design Software.
Dive into our Resources section for guides on preparing artwork for wire stitching (stapled) booklets or brochures and perfect binding of books. We just need one file for wire stitched so that's super easy and two files for perfect bound – separate PDF files for the cover and the inside pages.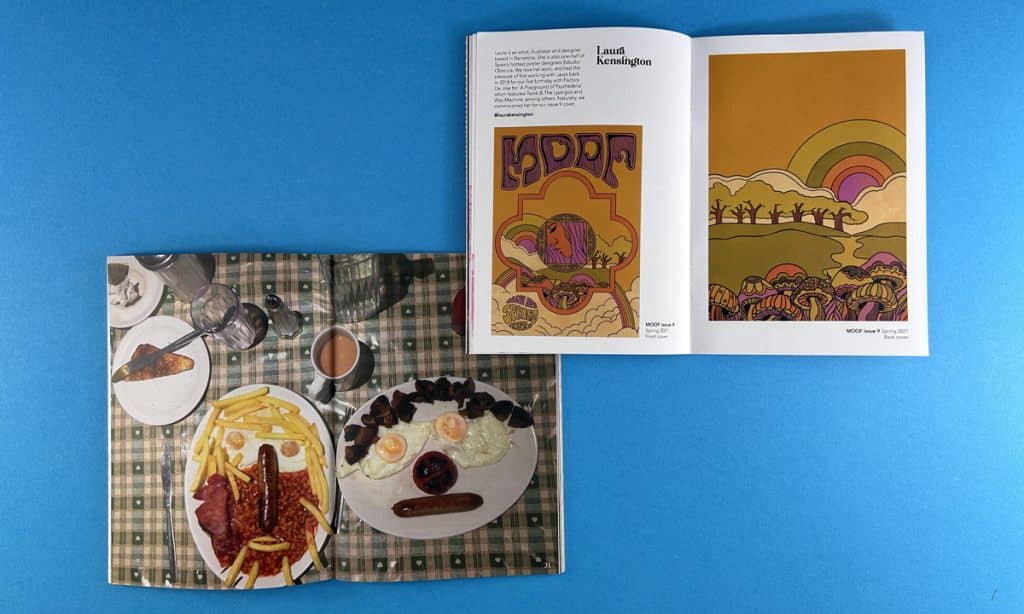 Booklet and Brochure FAQs
Which UK printers do booklet printing?
There are several UK printers that offer custom booklet printing , including Ex Why Zed. When looking for one, ensure that they have experience in printing booklets and the specific type of booklet you're looking to print. For example, if you want to print a children's book, look for a printer that specialises in that type of project. We print thousands every year so can help out from day one and know all the peccadillos to look out for.
Where can I find a custom booklet printing, no minimum pages required?
When it comes to printing booklets, you have a lot of choices these days. One option is to find a custom booklet printer that can print your booklets without requiring a minimum number of pages. This can be a great option if you need to print a small number of booklets or if you need a custom size or shape that wouldn't be possible with traditional printing methods. To find a custom booklet printer near you, simply search online for " custom booklet printing near me ". This should provide you with several options for printing services that can meet your needs. Be sure to read reviews and compare different pricing options before making your final decision.
Is there a print company that prints custom booklets and brochures?
Yes, Ex Why Zed in Colchester – a self-publishing company that prints both, at top quality with no minimum order quantity.