Exploring Lamination for Zine Covers: Protecting and Enhancing Your Publication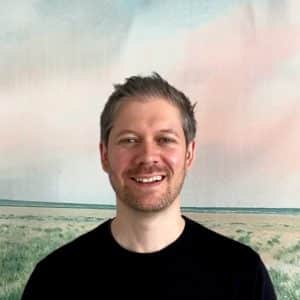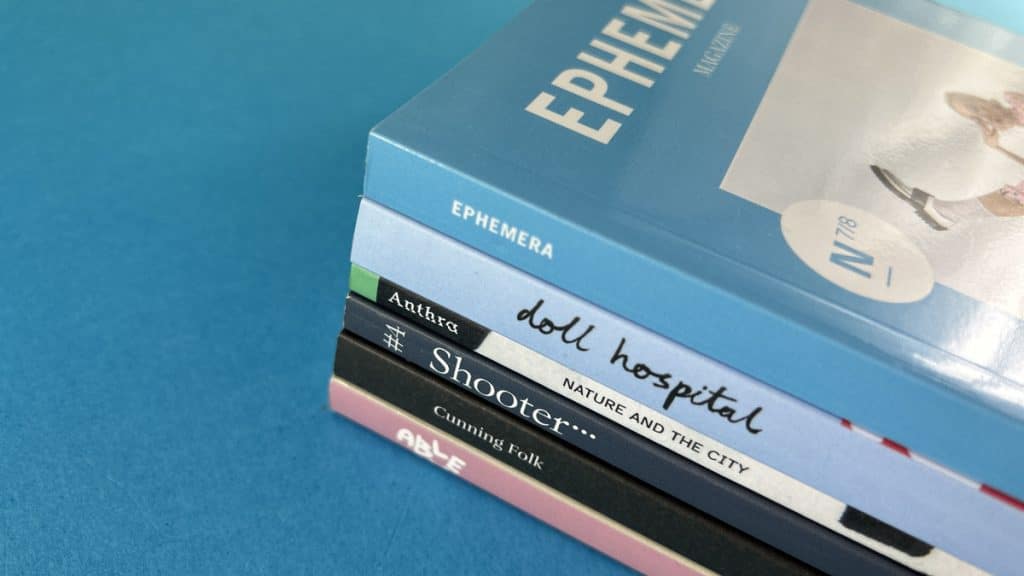 When it comes to creating a zine, one of the most crucial aspects to consider is the cover. It's the first thing that your readers will see, and it can significantly impact their first impression of your work. One way to ensure that your zine cover stands out and remains durable is through lamination. In this post, we'll delve into the world of lamination for zine covers, discussing its benefits and the options available to you.
What is Lamination and Why Do You Need It on Your Zine Cover?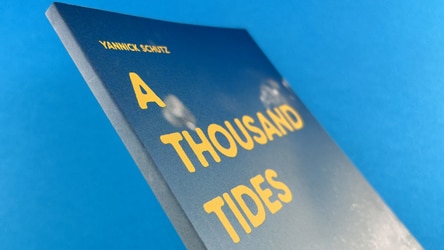 Lamination is a process that involves applying a thin layer of film to the cover of your zine. This film doesn't alter the colour of your printing underneath but serves to protect the fibres of the paper, allowing us to fold it without any issues of cracking. If you've got ink coverage where the sheets are folded, the paper, made of fibres, doesn't like being folded. So when they are folded, if there's ink on that area, the ink and the paper tend to crack. Lamination prevents this, ensuring that your zine cover remains neat and professional. Choosing to go without lamination could result in the cover cracking, which can make it look scruffy and a bit of a mistake. It's especially important to laminate the front cover of your publication if you go for a cover weight of 170gsm or thicker.
You can immediately see cracking on the cover of this wire stitched zine, below. When the cover card has been folded, the ink has cracked and this has opened up the fibres of the sheet to leave a series of scuffed marks down the spine. You shouldn't judge a book by its cover, but when it looks like this….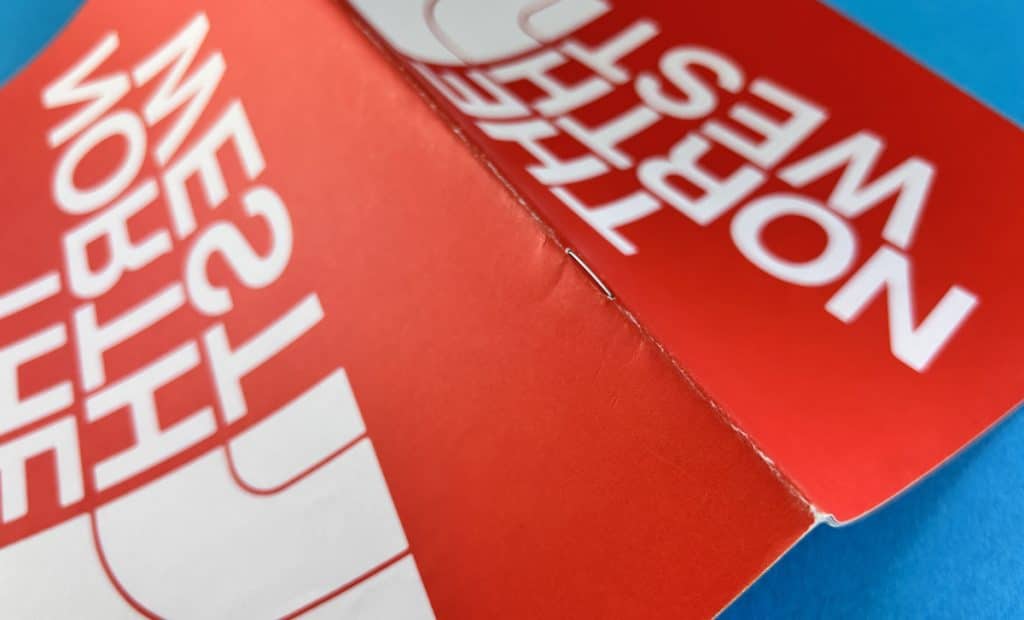 Types of Lamination for Zine Covers
There are four choices for the lamination finish. Each option offers a different aesthetic appeal and texture, allowing you to customise your zine cover to your liking.

Matt Lamination
Matt lamination is the most common type of lamination used for zine covers. It offers a smooth and non-shiny finish, which can give your zine a sophisticated and professional look. Matt lamination is a solid accompaniment for uncoated or silk – not much of a sheen and it just feels professional.

Gloss Lamination
Gloss lamination, on the other hand, provides a shiny and reflective finish. This type of lamination can make your illustrations and colours really jump through, making it an excellent choice for comics or graphic novels.
In the image below we have gloss lamination on 'Able' on the left and matt lamination on Cunning Folk in the foreground. The gloss lamination has more shine and really jumps towards the reader but arguably makes the content harder to see when tilted towards the light. The matt lamination is more subtle and you wouldn't really know it is there.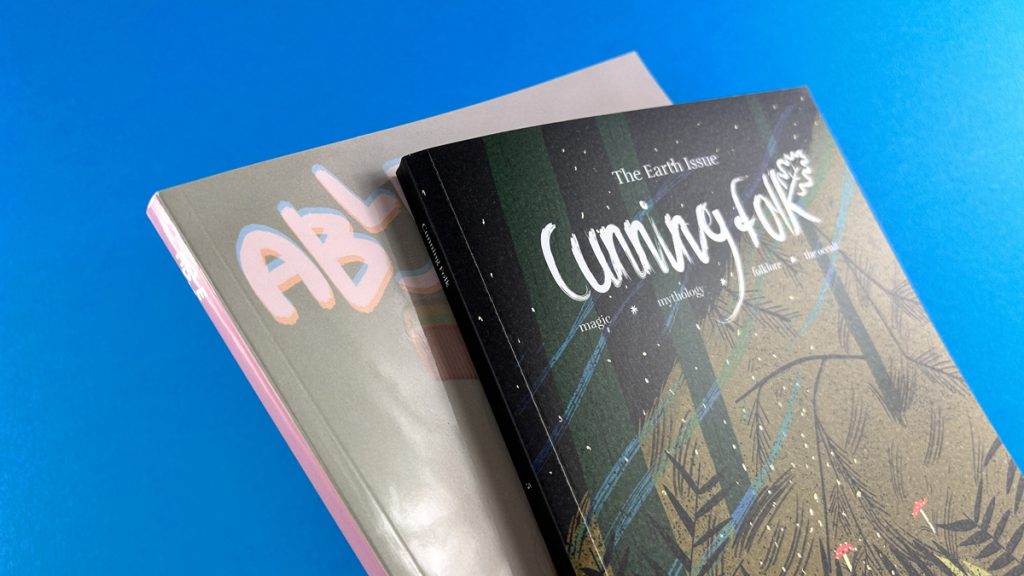 Soft Touch Lamination
Soft touch lamination provides a velvet feel to the cover, offering a unique and professional aesthetic. However, this type of lamination is arguably not suited to zines, as old school Zines would not have even entertained the idea of using Soft Touch lamination.

Anti-Scuff Lamination
Anti-scuff lamination is a less common option, chosen probably once a year. Despite its name, it doesn't really stop scuffing. It is an option, but we would advisee you to opt for matt lamination instead.
FAQs
What is the best paper for zine covers?
The best paper for zine covers depends on your personal preference and the aesthetic you're aiming for. However, if you're planning to laminate your cover, we recommend going for a cover weight of 170gsm or thicker.
What is the difference between matt lamination and velvet lamination?
Matte lamination provides a smooth and non-shiny finish, while velvet (or soft touch) lamination gives a soft, velvet-like feel to the cover.
In the photo below, Ephemera has gloss lamination and Cunning Folk is noticeably softer when compared against it.
What does lamination do for printing?
Lamination adds a protective layer to the printed material, preventing it from cracking when folded. It also enhances the aesthetic appeal of the printed material, giving it a professional and high-quality finish.
What is velvet lamination?
Velvet lamination, also known as soft touch lamination, provides a soft, velvet-like feel to the cover. It offers a unique and professional aesthetic