PRINT an A4 UNCOATED PERFECT BOUND ZINE at EX WHY ZED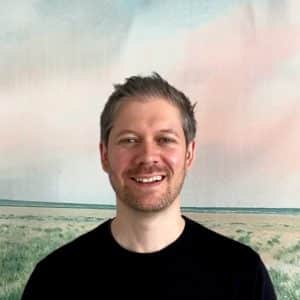 A4 Portrait Books.
4pp Cover onto 170gsm Evolution Uncoated.
Printed full colour double-sided.
90pp Text onto 90gsm Uncoated.
Black print throughout.
Trimmed collated and perfect bound.
In this showcase snippet, we take a look at Issue 8 of Moof Magazine. We have been proud to print the brilliant Moof since issue 1 and have enjoyed seeing it evolve and the print run length grows in tandem with the readership.
Buy your copy from https://moofmag.com/
The 5mm spine is large enough to have the title and issue content down it which looks striking in the white font on black background. Looking closely you can see small evidence of cracking where the cover has been folded. This would have been offset if the cover were laminated but in turn, lamination makes the paper not recyclable.
How stunning is the cover when viewed as a spread!?! Such a cool illustration from the talented @thepinkyvision
We have a thin, flexible front cover onto 170gsm Evolution Uncoated which is a 100% recycled paper and slightly off-white tipping its head towards the 70s subject matter and towards old-school zine styling. 170gsm is the minimum weight for a perfect bound cover because of the amount of glue required to bind in the pages.
Opening the cover to reveal the inside pages we find the mono text block. The 90 inside pages are 90gsm. Zine printing on uncoated paper is a lightweight option and almost like photocopier paper. Cheap to print and easier for the reader to turn but when held up to the light you can definitely see the content coming through. It is just in keeping with the overall feel though and works well. They press down well for the reader and looking at the side elevation only a few millimetres are partially hidden in the spine gutter.
You can see the 7mm cover hinge glued to the first and last text page so always keep content out of that area when you are preparing artwork for perfect bound book printing.
Do tell us if your content is black ink only because it will reduce the print costs. Obviously, by 'black content' we do also mean greyscale and some shades too.
Overall, a superb magazine with papers and finishes that are completely perfect for the ethos of Moof.